Fees & FAQ's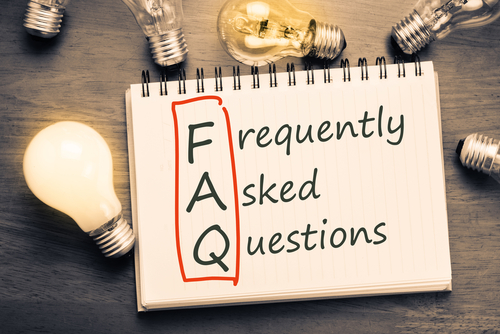 Below are some commonly asked questions. If you have specific questions about how I may be able to help you personally, please get in touch!
I've never been to therapy before. What can I expect? Coming in for the first time can feel a bit uncomfortable, but that's completely normal! At our first meeting we'll be going over your paperwork, history, and what brought you to therapy, which will help me understand you better. Many of my clients have told me I'm really easy to talk to and it's my goal to help you feel that way as well.
How long do I need to be in therapy? This really depends on your needs, goals, and desired outcomes. Weekly sessions in the beginning stages of therapy is highly recommended to make progress, but we'll move at a pace that's most comfortable for you. Remember, change is a process and healing is not a linear path. It's normal and natural for there to be ups and downs. In fact, setbacks are good opportunities for you to apply what you're learning in therapy.
What are your fees? Individual counseling is $150 and couples counseling is $200. Both individual and couples sessions are 60 minutes in length.
Why don't you accept insurance? To put it simply, so you and I have more control over your treatment and mental health privacy. Most insurance companies require a diagnosis in order to be treated (most conditions are not covered by insurance) and limit the number of sessions and type of treatment you're able to receive. By not using insurance, your mental health information is kept confidential, treatment length is in our control, and treatments can be tailored to your personal needs and goals. As an out-of-network provider I can provide you with an itemized receipt to submit to your insurance for reimbursement if your health plan permits. I also accept HSA and credit cards for payment.
Can I end therapy at anytime? Yes. You are in control of your treatment and can decide at any point to pause or end therapy. However, I ask that you communicate this to me so we can develop a transition plan. I trust my clients will know when they feel ready to move forward on their own. Keep in mind, research has shown people who have stayed in therapy for at least six months to a year consistently have the best outcomes and most lasting changes. I also understand life happens and there may be times you want or need to pause your sessions. Therefore, I keep an open door policy where my clients are welcome back anytime for support as needed.
What can I expect from you as a therapist? First and foremost, you can expect to be treated with respect and compassion. You and I are a team in my view and we will work together to get you to the place you want to be. You can expect to view yourself more positively, to feel like a weight has been lifted, to feel empowered and more in control or your life, and to leave here with a new set of tools, skills, and perspectives that will help guide your decision-making for the rest of your life! Having a therapist is like having a personal sounding board, cheerleader, teammate, wellness coach, teacher, mentor, and healer all wrapped into one. The relationship between therapist and client is a sacred one that I honor and respect, and my intention is for you to have a space for respite here; a space where you can be free to think, feel, and express without judgment or "fixing". I look forward to walking with you on your journey...